Dear reader,
This career newsletter will be all about "Global Companies", as the shipping industry is one of the most global industries in the world. You can read all about Van Oord, Spliethoff Group, Navingo, Marin and Damen in this newsletter.


Offshore research adventure at Van Oord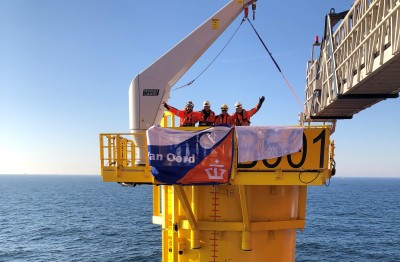 After Willemijn Foursoff completed her Van Oord traineeship, everything turned into roses – or rather, oysters – for her. In January, she began her job as a Project Engineer and assumed responsibility for building oyster reef structures at Borssele V.
'Initially, I was involved in the wind turbine scope of the various Borssele projects,' says Willemijn. 'I then got to work preparing the Ecoscour project and the offshore installation.' Borssele Wind Farm Site V is an excellent place to test and demonstrate new techniques. One of these is Ecoscour, an environmentally friendly form of scour protection.
Van Oord's Ecoscour project allows it to study oyster reef development and investigate whether North Sea wind farms can contribute to biodiversity. Van Oord has partnered with other parties on the project, including Wageningen Marine Research, HZ University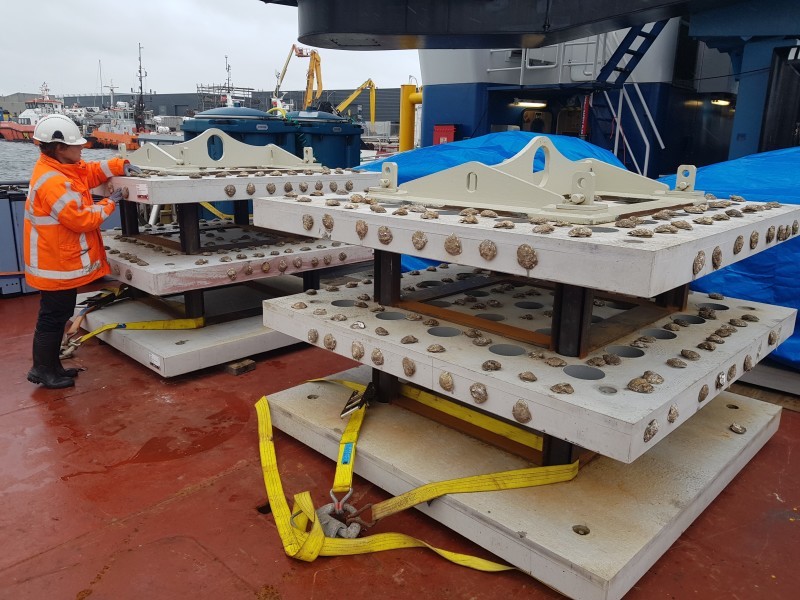 of Applied Sciences and ecology and landscape consultancy Bureau Waardenburg. Eight separate reef structures have been installed as part of the research programme. By using different oyster outplacement methods the researchers can establish which method is best for establishing oyster reefs on scour protection.
Do you have a passion for water and technology? Take a look at our website to read more about our vacancies, The Van Oord traineeship, internships and graduation projects!

Worldwide ocean transport
Since the establishment of Spliethoff 100 years ago, Spliethoff Group has become a leading dry cargo specialist in worldwide ocean transport with a diverse fleet. With a keen eye for innovation and a solid growth strategy, this shipping company holds a strong global position in what is now a specialized industry.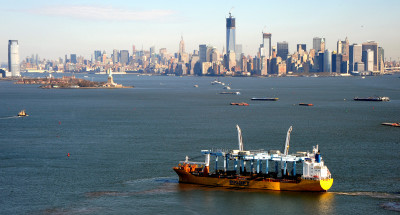 Spliethoff Group has a broad portfolio of specialized services in sectors such as Dry Cargo, Breakbulk and Project Cargo (Spliethoff), Project and Heavy Lifts (BigLift Shipping), Container and Ro-Ro (roll on-roll off) Cargo, Door-to-door Services (Transfennica & Transfennica Logistics), Shortsea (Wijnne Barends), Yacht Transport (Sevenstar Yacht Transport) and Tonnage Provider (Bore). The companies within the Group work closely together to arrive at integrated and cost-effective solutions for clients all around the globe. All 120+ vessels sail wherever the cargo takes them, which is practically anywhere in the world.
Spliethoff Group regularly offers new positions, graduation projects or internships for engineers. We also have student job positions. We invite you to contact us when you are interested in one of these positions. Send your resume and motivation letter to our Manager Engineering, Koos Hoefakker via jobs@bigliftshipping.com.

Save the date for Navingo Career Event 2021
On 26 & 27 October 2021, the Navingo Career Event (NCE) will take place. The 15th edition of this career event will be held the Amsterdam RAI. NCE is the most extensive career event in the European maritime, offshore and energy sector. The entire supply chain comes together to network, share knowledge and show innovations that motivate jobseekers and those that are interested to choose a career in this inspiring sector. This year, NCE is part of Offshore Energy Exhibition & Conference. At this combined event you will be able to network with global companies. Companies present & inspire jobseekers and those who are interested to contribute to the energy transition. The event will have a physical exhibition floor and content programme combined with an online event and matchmaking environment.
Want to explore job opportunities in the maritime & offshore energy sector? Head to NavingoCareer.com for the latest vacancies.

MARIN, a global perspective
What could be more global than shipping? All globalization started with building vessels and setting up trade routes. And what covers the larger part of the earth? Right: Water. And the good news is, water behaves the same way all around the planet (as long as it doesn't freeze).
That is exactly what MARIN is researching; how to move vessels safe and efficiently through the water of the world's oceans. And while we know alot about water, why not study offshore installations alike. Although they don't go anywhere, minimizing their exposure to forces of the sea and improving their lifetime and availability is utterly important.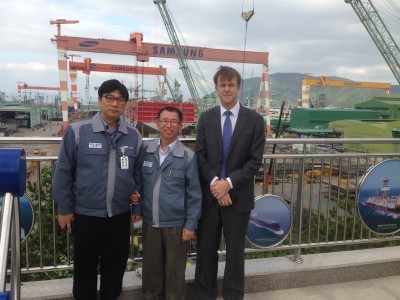 Since ship & offshore building has moved to the far east back in the sixties, and ship operating companies and equipment manufacturers largely stayed in Europe, the maritime business became highly international. MARIN is in close contact with many operators and all successive top shipbuilding countries; Japan, Korea and China today. At the same time the oil and gas industry always remained an industry dominated by the America's. Hence MARIN has offices/cooperation's in Houston, Washington, Sao Paolo and Shanghai. This has resulted in more than 40% foreign turnover and a fair share of foreign employees.
MARIN is looking for new talents and specialists and will soon publish vacancies for project managers and project engineers for instance. Check our website for updates: www.marin.nl/vacancies.

Bastiaan Vink – Product specialist – Product Group Public Transport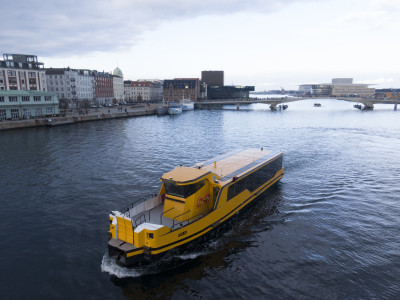 Damen is a company providing maritime solutions from more than 30 locations around the world. A company who has the ambition to become the most sustainable shipyard in the world. One of the main products, reflecting this ambition, are Ferries. In 2020, Damen delivered its first seven full electric Ferries to Copenhagen. Locally, the complete infrastructure to fast-charge these vessels was built, providing a complete solution to their costumer. However, this is just the begining. Together with colleagues within the Netherlands, Poland and Vietnam, the necessary technolog to fulfill our ambitions are constantly in development. As a result, another 18 Ferries of different types are currently under construction. These vessels are being propelled by either hybrid or full electric propulsion systems, but have many more innovative technologies on board. Next to that, they are being built for clients on three different continents!
Within Damen, there are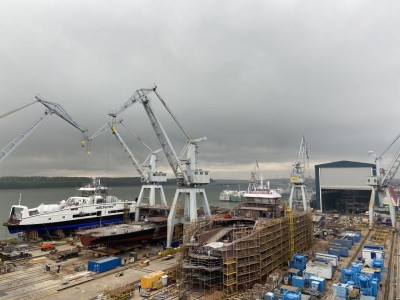 multiple roles in which you can start your career. For me personally, it started as a Design & Proposal engineer, where I was responsible for the design of the Copenhagen Ferries and was able to directly contribute to our global ambition. However, other roles can be found in Research, Project Management, engineering and much more. Are you interested in contributing to our ambitions? Check out the following paragraph.
Career
Are you looking for an internship, graduation project or starters job within a dynamic and international company, in which you are given responsibility and the chance to discover the wonderful world of shipbuilding? Submit your open application via: career.damen.com.
If you have any questions regarding internships, events or other matters, please contact our campus recruiter: Lisa Weggemans via lisa.weggemans@damen.com
If you have any remarks regarding this newsletter, please contact me at secretaris@froude.nl.
With ever loud Splash,




Loek Vliex
Secretary